12 p.m to 1 p.m. -- Liulichang (Antiques Street)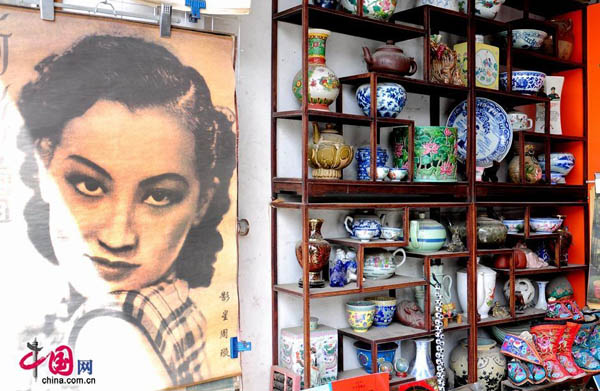 An antiques store at the Liulichang Antiques Street. [China.org.cn]
The Antiques Street is well known for its collection of ancient books, calligraphy, paintings, rubbings, ink and ink stones. There are also shops for paper, scroll-mounting, book-binding, and the stone-carving templates. During the Ming and Qing dynasties, many scholars gathered at Liulichang to write and compile books. It became well known as a place to discuss culture and write poetry. The street was refurbished in the 1980s to become more pedestrian-friendly and is now a well-recognized antique market.
Tips:
Time needed: 1 hour
Entry Fee: Free
Operating Hours: 9 a.m. to 6 p.m.
Directions: Take Line 2 to station to the Hepingmen stop.