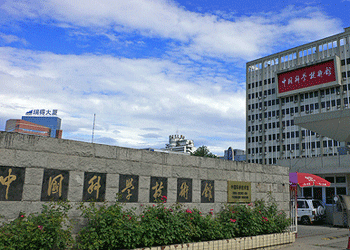 The Museum of Chinese Science and Technology
Address: No 1, Beisanhuan Zhonglu, Xicheng District;
Opening Hours: 9:00-16:30;
Transportation: Take Bus No. 300, 302, 361, 367, 387, 422, 671, 718, 731, 735, 801, 954, 967, 201, 104, 380, 702, 21, 113 or 839 to get there;
Tel: 010-62371177; 62372109;
As a national museum of science and technology, the Museum of Chinese Science and Technology is an important front of popular science education in China, whose main task is to disseminate knowledge of science and technology among the public, and help increase the scientific and cultural literacy of all citizens.
The activities of Chinese Science and Technology Museum include popular science exhibitions, Astro-vision film shows, training-based education programs and experiment-based exhibition programs. The museum covers an area of 40,000 square meters, of which 16,000 square meters is for exhibition halls.
In addition to permanent exhibitions, many influential science activities are also held at the museum, and the museum aims to become an important window showcasing the achievements of China's implementation of the strategy of revitalizing China through science and education.