2022 co-host to build Olympic sports center
Zhangjiakou to compete Olympic venues by 2022
Zhangjiakou, a co-host with Beijing to the 2022 Winter Olympics, said on Friday that the northern Chinese city will have its Olympic venues ready by 2020.
Countdown to 4th CIFTIS in Beijing
At the press conference yesterday, the organization committee of the 4th CIFTIS released the latest service products for sports, exhibitions, logistics and cultural trade.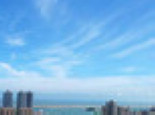 Beijing, 5 other cities to fight smog together
The national environmental authority has launched a new plan that targets Beijing, Tianjin and four neighboring cities with tough restrictions in an effort to curb severe smog in the northern region.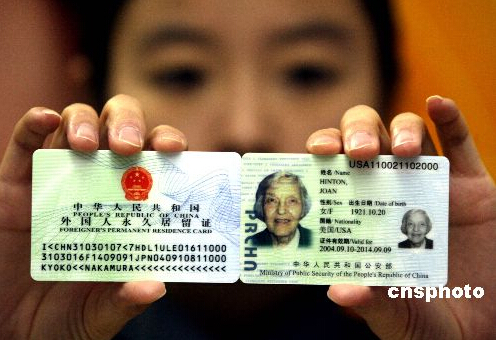 Applying green cards made flexible for foreigners
China will introduce a more flexible and pragmatic way on the permanent resident application process for foreigners. More foreigners in different industries would be eligible to apply for permanent resident permits, or green cards.
Baidu proposes management buyout of iQIYI
Baidu has announced it will allot shares of its online video provider iQIYI to Baidu CEO Li Yanhong and iQIYI CEO Gong Yu.
Vying for art-school programs
The annual entrance exam for art major candidates began on Monday at three prestigious art schools in Beijing.
Fewer New Year fireworks lead to cleaner air
With fewer fireworks during the Spring Festival holiday, Beijing's PM2.5 density went down 16 percent on last year, local authorities said Monday.
Spring Festival tourism revenue rises
Tourism revenue in Beijing rose 2.9 percent year on year during the week-long Spring Festival holiday, according to the municipal tourism commission.
Beijing to focus on green travel
Beijing will build more subway lines this year, as well as roads exclusively for public buses and lanes just for bicycles, providing lower-emission means for transportation, local officials said.
Palace Museum to restore Marquis Haihun relics
China's Palace Museum will participate in the protection efforts of the royal tombs of the Marquis of Haihun, which date back to the Western Han Dynasty (206 BC-AD 24).
Beijing seeks healthier balance between car numbers and air quality
Beijing is eyeing legislation to limit the number of vehicles on streets to ease traffic jams and curb air pollution.
Beijing to eliminate untreated sewage discharged into rivers
Beijing has come up with a three-year plan to get rid of sewage directly discharged into rivers without treatment, Beijing Water Authority said on Monday.
New favourable policies boost NEV appliers
Nearly 14,000 residents have applied for electric car license plates at the beginning of this year.
Beijing expects to ease traffic jams
Beijing plans regulate roadside parking, and improve public transport.