Things to do during Spring Festival in Beijing
The Spring Festival, also known as Chinese New Year, is the most important festival for people in China and other neighboring countries.
Beijing's Monkey Year temple fairs guide
The tradition of a "temple fair" (Miao Hui) began as groups of vendors who did business near Buddhist and Taoist temples when many pilgrims came to pay tribute to the gods during traditional festivals.
Beijing airport opens female-only security check
Beijing Capital International Airport started offering female-only security lines on Friday as the airport saw a rapid increase in passengers ahead of the Spring Festival.
Beijing eases restrictions on foreigners buying houses
Beijing has relaxed restrictions on foreigners buying real estate, part of a slew of measures to adjust a sluggish property market.
Baidu expands mapping service abroad
Search engine giant Baidu Inc is expanding its mapping services beyond China, to tap into the growing demand from Chinese tourists traveling overseas.
Beijing to focus on low-emission travel
Beijing will build more subway lines this year, as well as roads exclusively for public buses and lanes just for bicycles, providing lower-emission means for transportation, local officials said on Friday.
Face scan tech used for spring travel rush
The holiday rush for the Beijing Railway Administration has arrived. To try to ease the pressure on rail staff, the Beijing Railway Station has begun a trial program, allowing passengers to enter the station by scanning their face and holding their second generation identity card and tickets at the same time.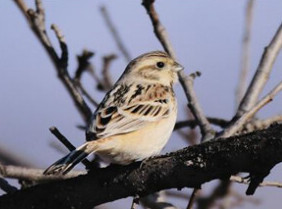 Rare bird reappears in Beijing after 70 years
A small flock of Jankowski's Buntings (Emberiza Jankowskii) have been spotted at Miyun Reservoir in Beijing, about 70 years after the last recorded sighting, the Beijing News reported on Thursday.
Coordinated development for Beijing-Tianjin-Hebei region
It's a huge systematic project to transfer non-essential functions of Beijing to neighboring areas.
Anti-forced-marriage ad. posted at subway station
An anti-forced marriage advertisement has been posted at the subway station of Dongzhimen in Beijing.
62,000 lanterns decorate Beijing for Spring Festival
Government workers have decorated 174 avenues, 27 parks and tourist attractions, and 28 commercial areas in central Beijing with 62,000 lanterns and more than 7,100 Chinese knots ahead of the Lunar New Year festivities.
Beijing looks to meet water consumption goals
Water-scarce Beijing will look to meet its annual water consumption goals in part by using supplies recycled from sewage treatment plants for environmental uses such as cleaning roads and watering municipal gardens and green belts.
Lenovo reports quarterly profit jump
Lenovo Group Ltd posted a better-than-expected quarterly profit jump on Wednesday, but also saw a major revenue slump.
Chinese New Year celebrations held
The city of Beverley Hills, in the US state of California, kicked off a month long celebration to mark the upcoming Lunar New Year.
Free temple fair tickets available in Beijing
Beijing cultural authorities have announced the municipal government is going to hand out 200,000 temple fair tickets to residents in the capital free of charge.