Musical to mark 400th anniversary of Shakespeare's death
A Chinese musical named "With Love, William Shakespeare" is being staged in Beijing to commemorate the 400th anniversary of the death of William Shakespeare.
Exhibits unveil antiques sealed for six decades in Summer Palace
Nearly 30 antiques are on display this week in Beijing's Summer Palace for the first time in more than six decades.
Artist Mei Le's 'Red Tent'
A new artistic creation by Chinese performance artist Mei Le recently went on display in Beijing, attracting much attention.
Beijing through the expat lens
The award ceremony of the 2015 "Harmonious Beijing in the Eyes of Foreign Friends" Photo Contest and Exchange for Foreign Friends in Beijing were held in Beijing on Dec. 17, 2015.
Palace Museum to open digital gallery
The Palace Museum in Beijing, also known as the Forbidden City, will launch its new digital gallery on Dec. 22, a curator said Saturday.
Chinese painter displays invisible power of black & white
The Wufutang Water Painting Gallery is decorated with the black and white creations of its owner -- artist Lin Yueping.
Micro film festival to kick off in Beijing
The 5th Beijing International Micro Film Festival will start on December 18.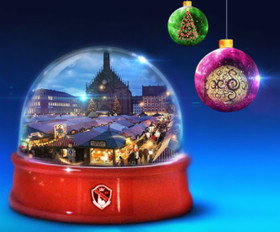 Strasbourg Christmas Market makes China debut
Strasbourg Christmas Market, the oldest such event in France as well as the world, made its China debut in Beijing's Solana international shopping park on December 5.
Tomb raid novel turned into blockbuster
The fantasy adventure movie "Mojin - The Lost Legend" is set to smash Chinese box office records next weekend.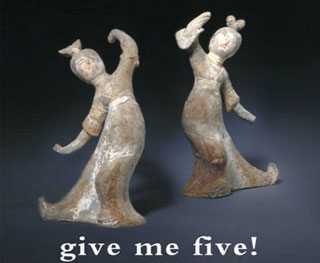 Palace Museum's 'emoji' of cultural relics goes viral
The Palace Museum is having fun with some artifacts again by releasing a series of light hearted emotions unearthed from its numerous cultural relics on its official Weibo account, and has captured the hearts of Internet users.
Tan Dun to conduct NCPA's 8th anniversary concert
Renowned composer Tan Dun will step onto the podium and conduct the anniversary concert at the National Center for the Performing Arts on Saturday.
Tu Youyou receives 2015 Nobel Prize
China's pharmacologist Tu Youyou received her 2015 Nobel Prize in Physiology or Medicine on Thursday.
Hutong theaters revive Beijing's drama scene
In addition to audience interaction and contemporary content, smaller theaters also have lower costs, creating room for innovation.
Award ceremony for crosstalk competition held
The award ceremony of the 2nd Beijing College Students Crosstalk Competition was held at the Capital University of Economics and Business in Beijing on Dec. 6, 2015.
Using Chinese characters to promote culture
Hanzi (Chinese characters) are not difficult to understand and learn if studied from the aesthetic perspective of pictographs and as a carrier of Chinese culture, says Yu Dan.