A big-bang legacy
Cai Guoqiang has created a unique body of work over recent decades, characterized by the grandness of their scale and ambition.
New services boost Beijing care homes
Beijing Municipality is cooperating with a number of Non-Governmental Organizations (NGO) to work to meet the demands of the city's aging society.
Social services for public housing tenants
Families with Beijing hukou (household registration) living in public rental housing can now enjoy the same social services as residents of the neighborhood they live in, including community healthcare, and compulsory education for children.
Board game cafes see rise in popularity
Board game cafes have seen a rise in popularity in Beijing over the past years and there are now dozens of them in Beijing.
Residents' disposable income rises
Beijing ranks No. 2 among all Chinese provincial regions in terms of per capita disposable income for urban residents, trailing only Shanghai.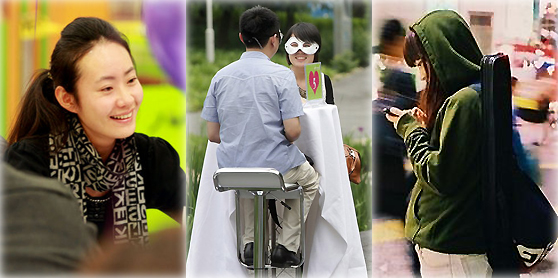 Top 10 Chinese provinces with most singles
With "Singles' Day" around the corner, let's have a look at the distribution of single people across China.
More funding pledged for Beijing's elderly care
Beijing vowed on Thursday to increase investment in nursing homes in a bid to take care of more elderly people in the city.
Beijing has the most single women
Guangdong province has the largest number of singles in China and Beijing has the most single women, according to a list released by a dating website on Friday Nov. 1, a precursor to "Singles Day" which falls on Nov. 11.
Fire safety carnival held in Beijing
A fireman demonstrates how to deal with a flaming wok during a fire safety carnival in Beijing, capital of China, Nov. 3, 2013.
German-funded daycare center opens
A German-funded daycare center opened in Beijing over the weekend with a Halloween party to welcome visitors.
Heart to heart
Tamdrin is one of five Tibetan children receiving free treatment at the General Hospital of Armed Police Forces in Beijing.
Pork lottery
Lu Buxuan and Chen Sheng, who became famous for selling pork after they graduated from Peking University many years ago, gave ten pigs to lucky consumers as presents by lottery in the capital.
Video of street cleaner speaking English goes viral
A video of a surprisingly articulate Beijing street cleaner speaking fluent English has became a hit online.
Shuttle bus makes time fly for Beijing commuters
A subscription bus service is gaining popularity with commuters in Beijing, especially private car owners, the service provider says.
Beijing Marathon to return
A total of 30,000 runners from 40 countries and regions in the world will hit the streets of the capital when the 2013 Beijing Marathon takes place on Oct. 20.