Wang Kerong, an angelic nurse for AIDS patients
Wang Kerong, an angelic nurse at Beijing Ditan Hospital, has been devoted to serving HIV-positive patients in China for the past 17 years.
Chen Ruolin: 'I just want to do more for others'
Chen Ruolin, a retiree of China's Ministry of Public Security, has always cherished aspiration to go good for those in need of help.
Chinese 'damas' dance like anti-Japanese soldiers in Beijing
A group of Chinese women wearing sailor's striped shirts dance on a square outside a shopping mall in Beijing's Dongcheng district on June 29, 2014. With toy guns in hands, those dancers act like female soldiers during the Anti-Japanese War.
Beijing to save more rainwater
Beijing is making progress on the storage of rainwater and is expected to recycle about one billion cubic meters' rain with the help of filtration and collection facilities.
A whole new game for generous Gao
Former Guo'an star has found fulfillment through his charitable work with children in remote areas of China's mountainous west.
A bite of lobster online
Zhang Qing has fused lobsters and the internet messaging platform WeChat to create an innovative online business.
A 65-year-old man builds himself into a muscular man
Li Pulin, a 65-year-old man residing in Beijing, has built himself into a muscular man over the last 15 years.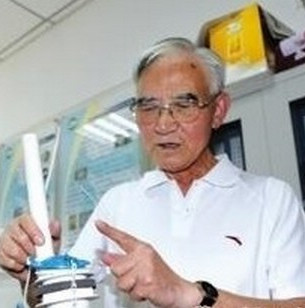 Device makes a splash
Jin Jiugao, a 73-year-old Beijing citizen and former engineer, has invented a toilet water-saving device. Households in his compound who adopted the device have saved about 300,000 tons of water since 2004.
Beijing elderly get licenses to better car lotto odds
Many elderly people in Beijing are trying to obtain a driver's license to enter the car purchase lottery system for their children wanting to buy a car.
A fine art
Intricate enamel pieces used in top-quality watches are being produced in China, and the nation's watchmakers want consumers to know that their work is just as good as the top artisans in Europe.
Treats fit for a dragon
One advantage of being in Beijing is that you can taste zongzi, the glutinous rice dumpling that's traditional for the upcoming Dragon Boat Festival, in the styles of both northern and southern China. No matter the style, the best-tasting are still those that are handmade and traditional.
Beijing sets up 1st emergency relief unit for blind
Beijing has set up its first professional emergency relief team for the visually impaired, which will provide emergency rescue service to blind people in the city.
Chinese man to skateboard to Tibet
Zhang Renfeng has reached Zhengzhou. He's on a trip from Beijing to Tibet – traveling by skateboard.
Danish Embassy climate race promotes green life style
More than 200 cycling enthusiasts participated in the one-day cycling event in and around Beijing to promote a green and low-carbon life style.
Injured dancer finds rebirth onstage
After a debilitating back injury, Liu Yan returns to the stage with a wheelchair and a new sense of her art.