Beijing cuts residency permit wait
New measures have been introduced that cut the minimum waiting time for foreigners seeking residence permits in Beijing by five days.
2015 Chinese Bridge Competition final held
The 14th Chinese Bridge-Chinese Proficiency Competition for Foreign College Students reached a successful conclusion on Sunday in Changsha, Hunan Province.
Traditional Beijing drink a taste too far for Wade
NBA stars visit China on promotional tours every summer but it seems no one has ever tasted the culture as deeply as Dwyane Wade.
Stephon Marbury's life in China
He said that Beijing is always his home and he will try his best to spread love to more people who need it.
New tours, old cures
Innovative excursions allow visitors to Beijing to mix traditional Chinese medical therapy with conventional sightseeing.
Expat programmer rewrites career in China
Tiffany Tan tells how an American guitar-strumming video game programmer reinvented his career in China.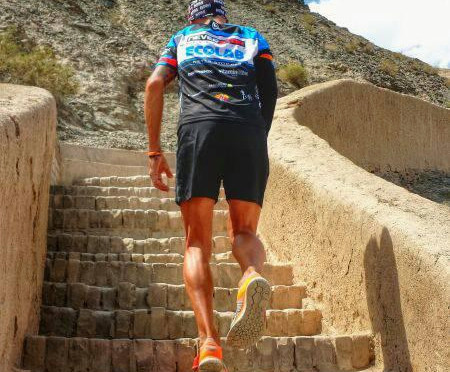 An unstoppable athlete's new challenge
Jason P. Lester, an ultra-endurance athlete, author and winner of ESPN's 2009 ESPY "Best Male Athlete" Award, started his new mission at Jiayuguan Pass in Gansu Province at 8:00 on Aug. 8, 2014.
A British man's happy life in Beijing
Dominic Johnson-Hill, a British man who came to Beijing in 1993, runs a creative T-shirt shop named "Plastered 8" in Beijing's Nanluoguxiang, a trendy hutong famous for its boutiques, bars and restaurants.
My 9 perceptions before landing in China
My childhood memories and perceptions of China struck me immediately after I landed in Beijing, to represent my newspaper for one year.
Max Mara brings a touch of Italian style
Before the opening ceremony of Max Mara's biggest flagship store in Asia, the chairman of the Italian fashion house, Luigi Maramotti, was being photographed and giving interviews in the stylish building at China Central Place, a premium commercial complex in Beijing.
Chinese study of traditional medicine lags behind growing Western interest
Fernando Davino arrived in Beijing eight years ago to learn about Chinese medicine and to become a Chinese medicine practitioner.
Polish Sinologist bridging the cultural divide
The 45-year old says he is dedicated to promoting cultural exchanges between the two countries.
A sip of Chinese tea culture
Diplomats from 27 countries experienced Chinese tea culture at the Laoshe Teahouse in Xicheng District, Beijing, on June 21, 2014.
'Chinese Dream in the Eyes of Foreigners' Photo Contest starts
As Beijing develops rapidly, we invite foreign friends to participate in the 2014 "Chinese Dream in the Eyes of Foreign Friends" Photo Contest to witness Beijing's great changes and reflect the dreams and pursuits of the people of Beijing.
Levine's memoir opens a window into China
In April, Mark Levine published a memoir about his personal experiences living in China.